DUI Lawyers in Georgetown, Delaware
Aggressive Legal Defense for DUI Charges in Delaware & the Eastern Shore of Maryland
If you have been arrested for driving under the influence, it is important to contact a Georgetown DUI lawyer immediately. It is imperative that you understand your rights so you can protect yourself and your future. A DUI is serious, and the stakes are even higher for a second or third charge.
Get the help of a Delaware DUI attorney who can help you identify the best way to defend yourself and to help you better understand the best options for your case. With over 15 years of experience, Whitehead Law offers the in-depth knowledge and insights you need to protect your future.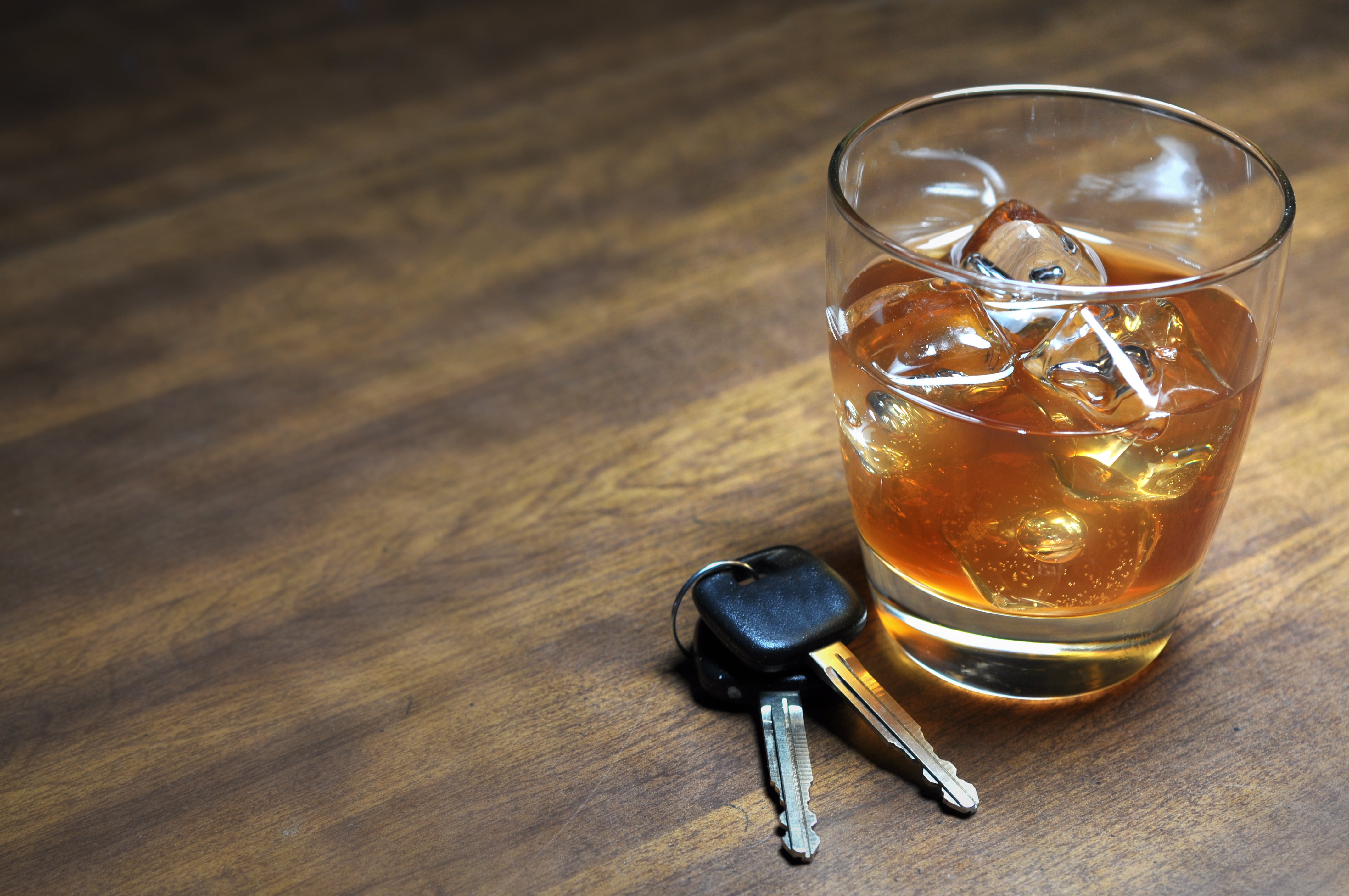 Don't allow these charges to change your future. Schedule a consultation to see the best legal option for you!
What Happens When You Get Charged with DUI in DE?
When you receive a citation or ticket for a DUI in Delaware, you need to take it seriously.
The officer most likely asked for your license and provided you with a summons and order of revocation.
Based on your charges, you may have your license suspended within 15 days after your arrest.
In addition to having your license suspended, you may have to go through an alcohol rehabilitation class as well.
Let an experienced Delaware DUI lawyer help you.
What are the Penalties for a DUI in Delaware?
For a first-offense DUI, you could face the following penalties:
Up to 6 months in jail
Up to $1,500 in fines
Up to 24 months of license suspension
What are the Penalties for a Second DUI in Delaware?
For a second offense, the following are possible penalties you will face upon conviction:
Up to 18 months in jail
Up to $2,500 in fines
Up to 30 months of license suspension
What are the Penalties for a Third & Fourth DUI in Delaware?
For third and fourth offenses, your DUI conviction penalties could include the following:
Up to a few years in prison for both third & fourth
Up to $5,000 in fines for a third offense
Up to 36 months of license suspension for a third offense
Up to $7,000 in fines for a fourth offense
Up to 60 months of license suspension for a fourth offense
If you are facing penalties due to a DUI arrest, schedule a consultation with our Delaware DUI attorney to see how you can fight these charges!
DUI in Maryland
In Maryland, driving under the influence (DUI) and driving while impaired (DWI) are serious criminal charges that can lead to probation, suspended driving privileges, jail, and fines. The latter can impact your financial situation as well as your future, but an experienced Maryland DUI attorney can help you determine the most appropriate way to craft a compelling DUI defense.
A DUI in Maryland comes with both administrative and criminal consequences. If you do not take the step to request a hearing with the MVA within a 10-day period after your arrest, your license suspension stays in effect until your DUI trial.
What Happens if you Refuse a Breathalyzer Test in Maryland?
If an officer stops you and asks for a portable breath test in Maryland, knowing your rights could be the only way to avoid serious issues. If you refuse the test, immediate consequences apply.
The officer will also take your Maryland driver's license and may give you a 45-day temporary license as a result of your DWI offense. If you are a commercial driver's license holder at the time of the stop or are operating a commercial vehicle, you may have your CDL status disqualified immediately under Maryland law.
What are the Penalties for a DUI or DWI in Maryland?
When you have a license restriction for alcohol in Maryland, you can never operate a vehicle with any blood alcohol content. Furthermore, if you have a previous driving offense associated with impaired driving, your Maryland license may also have a restriction for alcohol on it placed there by the courts.
Being convicted of an impaired driving offense in Maryland carries both licensed sanctions and criminal penalties.
In the event that you are convicted of driving under the influence (DWI) or a DUI:
You'll face up to $1000 in fines and a year in jail for a first offense.
You'll face up to $2000 in fines and up to two years in prison for a second offense and 12 points will be assessed on your license.
For at least two convictions during the same five-year period, a mandatory suspension period will be followed by a minimum period of participation in the ignition interlock program.
You may also be required to participate in an alcohol abuse program and assessment.
Your Rights During a DUI Arrest
First of all, exercise your right to remain silent.

The police officer will try to ask you questions associated with your activities and how much you've had to drink. You might think that the officer is doing his or her best to understand this situation, but they may be fishing for information to use against you in court. It is best to tell the officer that you do not wish to participate in answering any of their questions until you have had the opportunity to talk directly with your lawyer.

Second, It is important to stay polite during this experience and give them any factual information such as your name and hand over your driver's license.

The officer may request that you step outside of your vehicle to perform a field sobriety test. The most important thing you can do to protect yourself after an arrest for drinking and driving is to consult with a DWI or DUI lawyer as soon as possible.

Call a DUI attorney in Delaware!

Your attorney can help you determine the best way to protect yourself and prepare for a future case. No one wants to be facing drunk driving charges, but there are things you can do to minimize the potential consequences.
Understanding your rights the moment you're pulled over and contacting a Maryland DUI attorney — sooner rather than later — can make all of the difference.
Possible DUI Defenses in Delaware
There are many different possible defenses in a DUI case. Since you may not understand all your options, it's better to schedule a consultation with Delaware DUI defense lawyer as soon as possible to walk through the facts of the case while they are still fresh in your mind. Doing so gives your attorney the opportunity to craft a defense strategy in line with your specific needs.
You may be able to fight a DUI case by arguing:
Lack of proof beyond a reasonable doubt
Lack of probable cause to arrest
Compelled field sobriety tests
Discovery violations
No reasonable suspicion to stop you in the first place
Don't wait to get in touch with our firm. Our Georgetown DUI attorney can help you better understand what to do next and how to protect your future. Contact us today to get started.
Build a defense that is focused around your future. Request a case review to view the best option for you. Our DUI attorney in Delaware can help you!
Why Choose Whitehead Law?
We Will Give You A Fighting Chance
20+ Years' Experience

We have more than 20 years of combined legal experience protecting the rights of our clients.

Local Reputation

Our family name is respected throughout Delaware and Maryland for our integrity and track-record of success!

Aggressive Represntation

We go to bat for our clients. We do not back down when it comes to protecting our clients' futures.

Trial Attorneys

Our firm's attorneys are seasoned trial attorneys. We have practical experience in and out of the courtroom.

Warm & Welcoming Environment

Our goal is to make sure our clients are comfortable with us from the very moment they walk into our office.

Se Habla Español

Our firm is able to assist all Spanish speaking clients.